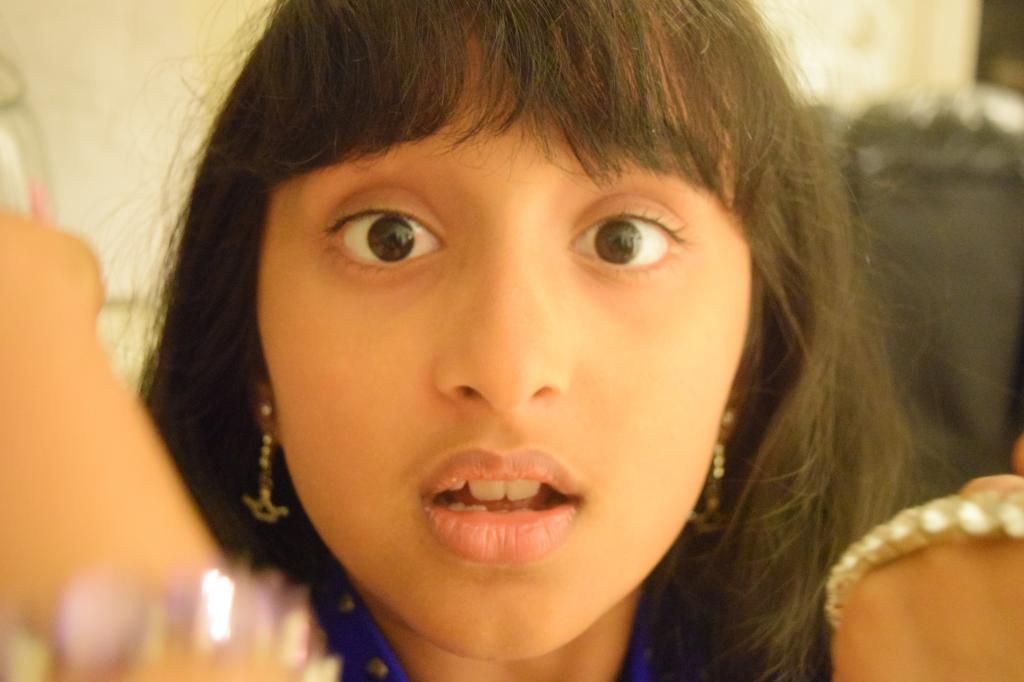 Meet Surabhi. Two words to describe this 9 year old would be crazy and crazier, but in a loving way I guess. She's an aspiring actress and an experienced self-proclaimed fashionista who enjoys sharing her talents with the world.
Meet me, Spoorthi. I like clothes. Actually, I love clothes and I discovered a newfound love for taking pictures as well. So one thing led to another and this site was born on a lazy summer afternoon. 
About the title of the blog: Haute in the Heat. This seemed like the perfect name because of the play on words (haute=hot) and the relevancy as well. Being two Texas girls, we both definitely have ridden the struggle bus while attempting to be stylish in the heat, but this is a skill that has been mastered over the years. This blog will include daily outfits, makeup reviews, hairstyles, nail polish and more. We hope you like what we share with you!